Acute Care Efficiency: Moving the Needle with a Focused Approach
23 February, 2016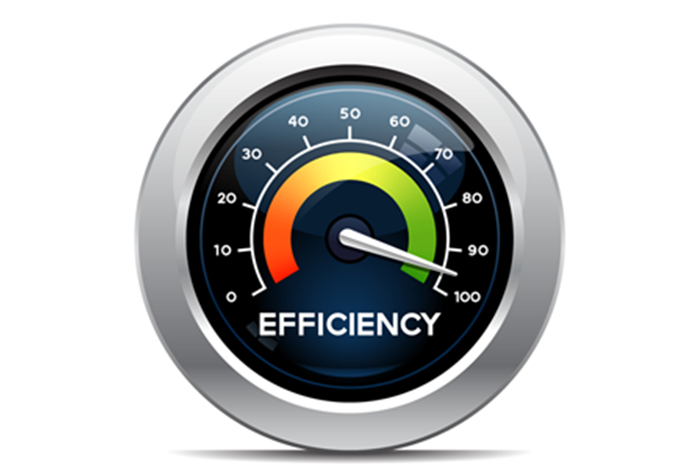 By Geoffrey Martin, MBA, Executive Vice President, and Bree Theobald, Vice President, GE Healthcare Camden Group
No one doubts that we must become more operationally efficient with our Acute Care settings as we transition to value-based models. This transition presents one of the greatest shifts of our time: as we move from volume to value-based models, our greatest revenue generator becomes our greatest cost center.
We continually hear this statement and commonly see the symptoms of inefficiency around patient flow (Emergency Department ("ED") boarding, Perianesthesia Care Unit ("PACU") boarding, declined transfers, late discharges, excess patient days, and many others). Without addressing these basic challenges, organizations hit a ceiling on operational efficiency. The common question remains: Which actions will have a real impact versus those ideas that "squeeze the balloon" and shift issues to other areas?

Given the pressures and urgencies surrounding this issue, leading organizations focus on a more targeted approach while utilizing new tools.
Concept: Combine advanced analytics with organizational domain expertise to create a deep understanding of the dynamics of the hospital as an integrated system and the true drivers of inefficiency. Engage leaders and front line staff to generate the best ideas (we call them scenarios) to solving the problem, and then use a sophisticated simulation model to test and define an implementation roadmap that will achieve the desired results. This type of approach is done in other industries to optimize global supply chains, railroads, and manufacturing plants across the globe.
Objective: Align the organization with the projects and initiatives that will move the needle on Key Performance Indicators ("KPIs") while understanding the complex interdependencies that are unique to healthcare. Establish a well-defined plan that drives action, collaboration, and results.
Aligning Around Goals and Issues
The ideas for solving challenges exist within every organization. However, to solve these challenges there must be engagement at all levels and prioritization based on the intended impact.
Align Strategies and Growth Plans: To drive Acute Care efficiency, we must first understand how the Acute Care setting fits into the organization's overall strategy. It's common to see initiatives such as population health or service line growth that are misaligned with operations. This misalignment puts hospital leaders in a reactive position and dealing with growth only as it arrives—rather than having a solid, comprehensive plan in advance that they may execute. Integrating this type of systems thinking into the budgeting process is a great way to ensure that strategies can be operationalized.
Deeply Understand Challenges: The challenges organizations face around inpatient care are complex and often involve a multitude of factors including political challenges, cultural challenges, process challenges, misalignment of incentives, and a variety of others. For years, individual departments have been using Lean and Six-Sigma methodologies to streamline the clinical area resulting in the identification and elimination of the low hanging fruit opportunities. The opportunity today, however, is to truly understand how changes in one part of the system impact the rest. For example, the solution to ED congestion may require a non-intuitive solution of smoothing the surgical schedule. In our experience, it's critically important to use a data driven, system-engineering approach to understanding the drivers of inefficiency and use this information to engage leadership and staff on developing potential solutions.
Project Governance: To drive efficiency in the Acute Care setting it's critically important that leadership is highly engaged and accountable to driving results. We find the only way efficiency can be improved and maintained is by having a highly engaged leadership team that evaluates options (scenarios), prioritizes opportunities, and support change initiatives to improve results. This sounds simple but it is not. There are often misalignments around incentives that drive a desire to optimize individual areas versus a broader view of the Acute Care setting.
Building Solutions: Sophisticated Use of Data and Simulation
It is impossible to design effective solutions with traditional approaches that involve value stream mapping and spreadsheets. This takes a new level of thinking and more sophisticated tools that can understand the interdependencies of surgical schedule variations, physical patient pathways, staffing constraints, seasonality, physical space constraints, and the other real limitations that providers face while testing improvement ideas.
Over the past 10 years, our consulting team (in partnership with The GE Global Research Center) has developed a simulation modeling capability called Hospital of the Future that allows organizations to build a data replica of their organization to test the impact of the best solutions.
The effective use of tools such as simulation modeling is not a technical exercise. It must include:
Agreeing on growth strategies that are widely accepted
Building a highly accurate simulation model that is validated by staff
Testing changes & reviewing results with leadership
Prioritizing improvement opportunities
Gaining alignment on the path forward
Driving Change
There roadmap for most organizations involves several projects that range from redesign of bed management structures, tackling admission and discharge processes, and refinement of how physical capacity is being used.
Critical to success are the following:
Well defined implementation plans: This includes a plan with project details and charters that clearly link to KPIs that warrant the organizational investment.
Project Governance and Sponsorship: Continuation and sponsorship from the governance teams and strong leadership from individuals such as the Chief Medical Officer, Chief Nursing Officer, and Chief Operating Officer. A high level of commitment is critical. If the commitment level is not considered "high," then the project in question should be reconsidered.
Project Leadership: Driving change in this environment yields a huge return on investment but requires strong project management that has deep domain expertise, analytics skills, and strong influencing skills to drive change.
Just like making the investment in putting your best people on an EMR effort, you must invest the same way with this type of major change effort.
---
Mr. Martin is an Executive Vice President with GE Healthcare Camden and leader of the Care Design and Delivery Practice. Mr. Martin specializes in the areas of hospital operations, process improvement, and the use of advanced analytics to develop innovative solutions. He also has extensive experience in strategy development, care design, population health development, value management, and large scale technology implementations. Mr. Martin has worked with leading academic medical centers and large integrated delivery networks across the country to improve clinical, financial, and operational performance. He may be reached at geoffrey.martin@ge.com.
Ms. Theobald has been leading healthcare organizations through transformation efforts for 8 years with GE Healthcare Camden Group, focusing on utilizing simulation modeling and advanced analytical tools to optimize capacity, whether that be inpatient, procedural, or clinic capacity. This has allowed organizations to improve access for patients, streamline operations and improve financial performance, while also creating a culture of continuous improvement. Currently, in her role as a vice president, she has spent the last five years navigating and aligning academic medical centers to deliver measurable improvements. She may be reached at bree.theobald@ge.com.