2017 Brings Continued Transformation to Healthcare, Driving Innovative Approaches, Solutions, and Experiences
17 January, 2017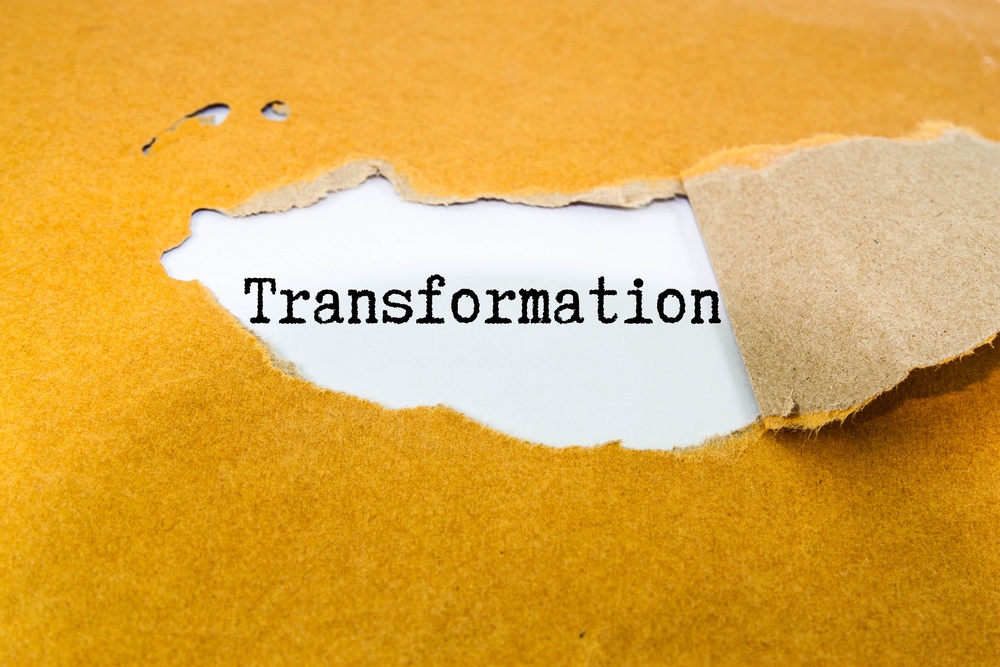 In an industry now characterized by constant change, 2017 will bring continued transformation to the nation's healthcare system. Our annual outlook for the coming year forecasts the trends related to the likely changes to the Affordable Care Act ("ACA"), adoption of value-based payer models, and emerging consumerism will drive a greater need for cost reduction and innovation. Here's a look at the trends and factors that will impact the system during the coming year:
Macro Trends
A number of significant macro trends are at play, driving the need for change. These include:
U.S. healthcare costs are rising faster than inflation.
U.S. healthcare expenses per capita have been historically low compared to the previous few decades; however, those costs are expected to rise over the next few years.
There have been cumulative increases in health insurance premiums and workers' contributions to premiums compared to the rate of inflation and the rise in workers' earnings.
Between 2014 and 2060, the size of the population age 65 and older will have more than doubled to 98 million.
Consolidation in Many Forms
Mergers and acquisitions among providers will continue and expand on an even grander scale as regional players, as well as large, multi-state systems, such as Dignity/CHI, explore the benefits of consolidation. The need to serve larger populations to succeed in risk-based payment models has prompted many systems to join forces. Expect statewide or multi-state population health collaboratives or joint-ventured population health service organizations. "In addition, traditional healthcare providers will seek endeavors with experts in urgent care, retail medicine, outpatient surgery, post-acute care, occupational health and digital health to take advantage of 'best in class' care and business expertise. Some systems will discover they have over-extended, or need to pause and integrate what they have acquired, formed, or merged into," said Laura Jacobs, MPH, president, GE Healthcare Camden Group.
Similar dynamics will impact the payer landscape. Regardless of whether the Federal Trade Commission approves mergers between Anthem/Cigna and Aetna/Humana, many markets may have more limited insurance options. With the uncertainty in the future of Health Insurance Marketplace or insurance exchanges, given expected changes to the ACA, payers will carefully weigh the benefits of offering select products market by market. In addition, as Medicaid shifts to managed care in many markets, experienced payers, such as Molina Healthcare, are increasing their national footprint. Medicare Advantage payers rated less than four stars will experience increasing difficulty to compete, resulting in growing membership in the higher-rated plans.
Finally, the lines between payers and providers will continue to blur. In some markets, regional health systems have moved into the payer marketplace -- often as a Medicare Advantage plan or a plan to cover the health system's own employees -- to create competition and affordable options for their consumer base. Some payers will be increasingly open to partnerships with providers in launching new health plan products or delivery models.
Payment Models: Focus on Value
Regardless of the specific changes that may come with changes to the ACA, payers (Medicare, Medicaid, employers, and commercial insurance carriers) will seek ways to lower costs and improve the experience (quality and satisfaction) for patients.
With Medicare setting the trend, payment models have shifted to include performance measures, based on factors such as hospital-acquired conditions, readmissions, patient experience and quality scores. Bundled payments are still being pursued by commercial carriers, and, for now, Centers for Medicare & Medicaid Services ("CMS").
The Medicare Access & CHIP Reauthorization Act of 2015 ("MACRA") will have a significant impact on physicians, while CMS allows different paces of entry. These changes mean that physician payment will depend more on quality, patient experience, use of electronic medical records and resource utilization. Even in markets where risk-based models (downside risk, capitation or percentage of premium) are not yet practiced, private commercial carriers have adopted CMS approaches, including models such as accountable care organizations, pay-for-performance, and bundled payments. As a result, this will require smaller physician practices to seek assistance to report required metrics – or join larger practices or systems that have the required infrastructure.
Overall, one of the most difficult challenges for healthcare organizations today and for 2017 will be harmonizing population health strategies with the market's movement to value-based payment; moving too fast or too slowly will affect financial performance.
Cost Drivers: Pharmacy and Behavioral Health Under Scrutiny
While inpatient and physician care account for the majority of healthcare costs, pharmacy costs have been increasing at a faster pace, a trend that is likely to continue into 2017.
The new year also will bring a greater focus on behavioral health. Because individuals with mental health disorders often have higher medical costs and tend to use emergency departments more frequently, behavioral health also will engender greater scrutiny. This is a particular concern with the Medicaid and dual Medicaid/Medicare population, when behavioral health is often untreated, or other socio-economic conditions, such as lack of housing and poor nutrition exacerbate health risks. Social determinants of health will be raised more frequently as factors to consider in population health programs, requiring health systems to connect with community service organizations to drive better outcomes and better health for at-risk individuals.
Cost Reduction: The Pressure Is On
Many hospitals have experienced relatively stable financial performance over the last couple of years -- some, even better than expected due to a rise in volume, particularly in outpatient services. Yet other issues will come into play moving forward. Higher employment rates and expanded coverage for individuals through the ACA have increased demand at the same time the nation is experiencing primary care shortages. High emergency department volume will place increased pressure on inpatient capacity, operating room schedules and care management resources.
Lower rate increases also amp up the need to reduce costs. Facilities must manage patient throughput even more efficiently and reduce variation through defined work flows and clinical protocols. Precious resources, like hospital beds and ORs, must be optimally utilized to avoid potentially unnecessary capital outlays for new bed towers or surgery centers. Some leading hospitals are exploring capacity command centers commonly used in complex industries such as aviation and power. These initiatives combine systems engineering principles with predictive analytics to manage and optimize patient flow, safety, and experience.
The physician enterprise, which in most cases operates at a loss, must be managed to optimize physician time and align compensation models with goals and population health strategies.
Innovation: Delivering New Experiences and Approaches
Consumers will exercise more leverage, forcing providers to focus on the "consumer" experience – not simply the "patient" experience. This concept encompasses physical space, logistics, communication, and an organization's approach to care. As systems expand, this means providing a consistent consumer experience across the continuum and locations. Rising deductibles will contribute to increasing selectivity, as will new disrupters in the digital and care delivery space. Issues to focus on include price transparency; access -- where, when, and how the patient desires; quality reporting; social media strategies; and digital outreach to create consumer awareness and loyalty.
Care models will continue to evolve in 2017 thanks to the explosion of mobile technology, applications for home and self-monitoring, and expansion of urgent care facilities and retail care centers. New digital tools and approaches to primary and complex care will emerge, backed by private equity and employers. One component of this trend, telemedicine, will expand beyond rural areas into the mainstream for the convenience of consumers who prefer not to leave their home or office. Home and self-monitoring will provide more responsive care to the elderly and other patients with complex conditions. These dynamics expand the geography of competition, which could arise from anyplace accessible by cell phone. To remain competitive, health systems will have to partner with entities providing these options, adopt them, or devise their own solutions.
After making significant investments in electronic medical records and a plethora of other information technology ("IT") tools -- financial systems, data warehousing, care management, predictive analytics, disease management, and scheduling among them – there's a new dynamic at play. During 2017, healthcare systems will focus on getting these systems to work together to optimize decision-making and forward-looking actions. It will be essential to have a clear data governance structure and system architecture focused on required operational and clinical outcomes.
Looking ahead, artificial intelligence (for example, IBM's "Watson") and the "internet of things" (the way digital equipment "talks" to each other) will change the roles and responsibilities of healthcare providers and team members, as well as care pathways.
Expect additional traction on noteworthy clinical advances:
Precision medicine based on the genetic profile of an individual will be more accessible, particularly for cancer care, but not yet mainstream. But watch this trend; it could accelerate rapidly.
3D printers will enhance the ability to replace organs and tissues, but for now remains largely in the province of research labs.
Robotics will continue to be used in operating rooms and will begin moving to the bedside, lifting, moving, or even interacting with patients.
Academic medical centers may discover expanded opportunities to partner with community providers to research and deploy new clinical treatment options.
In an industry where labor costs still comprise the lion's share of operating expenses, workforce management has always been essential. Today, the responsibilities of clinicians and non-clinicians are also changing as health systems transform in response to population health and value-based care models. Generational differences and job burnout from constant change and rising expectations will require new approaches to recruitment, talent development and training, workforce management, and engagement.